For several years we have been supplying cuttings to growers around the world. Now the assortment has been expanded with harder and more textured varieties of succulents such as Haworthia, Aloe and Gasteria, complementing our current Rosette varieties.
The new species are noted for their unique shapes, striking colour expressions and thick, hard leaves. All succulents are robust and healthy cuttings that can be grown in different pot sizes or used in combos depending on your growing preferences.

Among the new varieties, you will find our Aloe Hybrid Pink Blush that marks itself by distinctive stripes and beautiful shades of green, white and pink. See the full line up of new succulents in the video below. Product Manager John Nielsen brings you inside our greenhouse for an exclusive peek.
Queen® Succulents are selected based on the following criteria: 
- Striking shapes and colours
- Predictable availability
- Robust, healthy cuttings
- Heat tolerance verified in production
- Excellent shelf-life
- Amazing retail- and consumer experience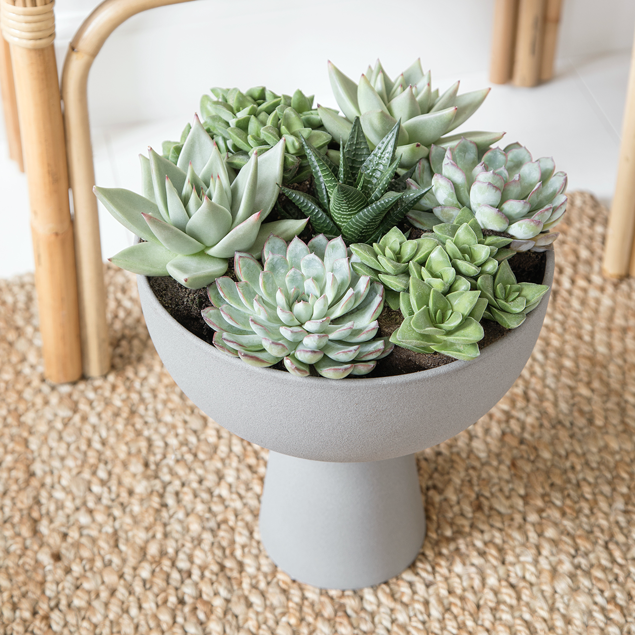 Please contact us if you have any questions regarding our extensive Succulent assortment
John Nielsen, Product Manager & Sales I Succulents 
Mobile: +45 2325 1493
Email: john.nielsen@queen.dk